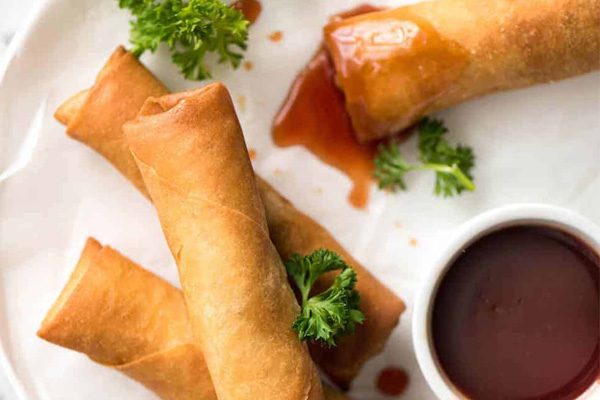 Starters
a) Chicken Satay (KEBAB) (4) -
Marinated chicken on a skewer with peanut sauce.
£4.80
b) Spring Rolls (3) -
Deep fried pasty leaves filled with vegetable, with plum sauce.
£3.50
c) Dim Sim (5) -
Steamed parcels of minced pork and prawns.
£4.80
d) BBQ Spare Ribs -
Spare ribs marinated in seasoning.
£4.80
e) Chicken Wings (8) -
Chicken wings with a spring onion and chilli garnish.
£4.80
f) Crispy King Prawn -
Battered king prawn and coconut flakes with plum sauce and slice of lime.
£4.80
g) Black Pepper Squid -
Fried battered squid served with aromatic crushed black pepper and teriyaki sauce.
£4.80