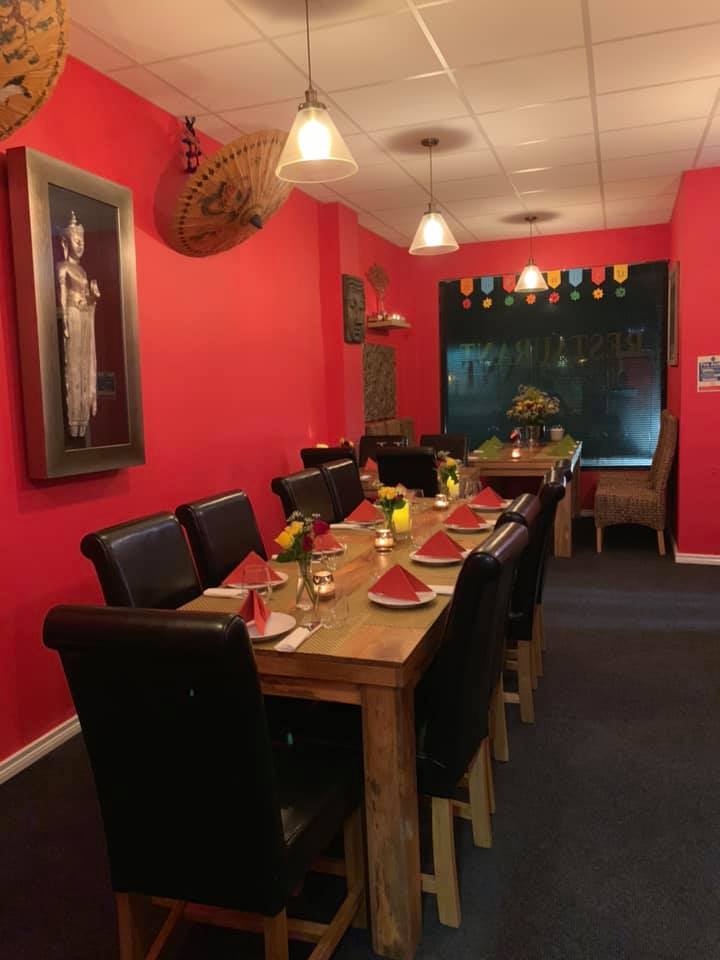 "For a great atmosphere and authentic Thai food there isnt anywhere better.."
Have you tried our restaurant
We have opened our restaurant offering a different menu from takeaway,
located adjacent to the takeaway. We offer warm hospitality and a cosy
atmosphere.
We also offer an exciting range of authentic Thai dishes including
beef, or chicken, or prawn, or duck, or fish, or indeed mixed seafood.
Vegetarian options are available too.
We have a BYO offering, (bring your own, alcohol). Bring your own
drink, why? You already probably have a favourite, what you enjoy and
more particularly what is a reasonable cost for it. Why pay inflated
prices for a drink you don't recognize, and may not even like?
Booking is strongly advised. We can cater for discerning individuals,
couples, private parties, and groups. Special requests can be
accommodated with advance notification.
We can cater for large dinning parties as well as special dietry requirements
Best Thai food in northern Ireland and service has improved a lot recently.
Quality service and more importantly quality food, cooked from scratch. I would very much recommend this place. Once you try this you will not want any other fast food.
Had a meal in the restaurant last night have to say it was beautiful very reasonably priced with good portions and lovely chips,the owner couldn't do enough great service id say best thai in the north and I've been in plenty can't wait for my next visit.
TRY OUR NEW RESTAURANT NOW