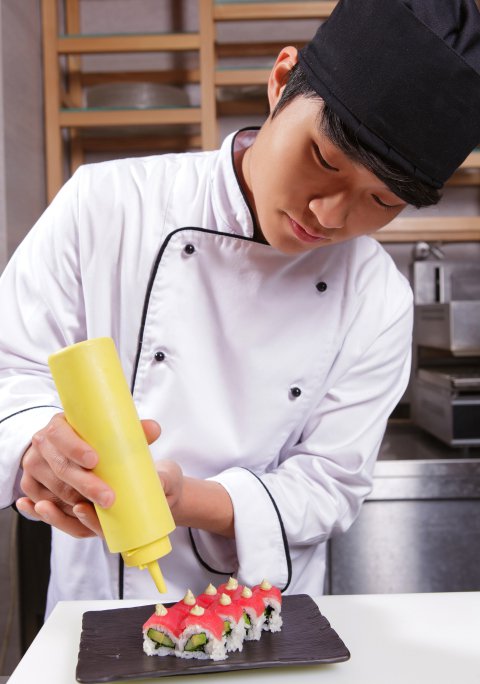 We are a family business making and serving authentic Thai food in Portadown for over 20 years now.
We are a family team. Everyone is involved and committed to serving a range of high quality authentic Thai food products whether in our recently opened restaurant or our takeaway.
We believe that a healthy lifestyle begins with a healthy diet, and exercise too of course.
Our focus is to provide top quality authentic meals that are nutritious and delicious. All of the product ingredients are sourced locally.
Our takeaway
Regular customers will already appreciate how important it is to order in advance, particularly at weekends. Some dishes such as our Thai curries take 30 minutes to prepare, and well worth the wait. We try to specialize in good food as opposed to  'fast food', and this can be reflected in cooking times.
Som's Pot has been serving delicious quality Thai food to our customers in Portadown for over twenty years now. In fact we believe that we may be the longest established Thai takeaway in Northern Ireland.
Our restaurant
Some time ago, due to popular demand, we opened a restaurant next door to our takeaway on Garvaghy Road, Portadown. It offers quite a number of menu options that are not available through our takeaway menu, including starters, mains and deserts.
We aim to offer a range of quality authentic Thai food in a warm welcoming environment complimented by genuine Thai service.
The restaurant has already developed a loyal customer base and booking whilst not essential, it is strongly advised.
Every day of the week we source our ingredients from the best local suppliers ensuring top quality and the most authentic Thai dishes. 
Take the oppurtunity to meet our team and chefs. All of our staff are highly trainned and we aim to embrace Thai culture. 
Best Thai food in northern Ireland and service has improved a lot recently.
Quality service and more importantly quality food, cooked from scratch. I would very much recommend this place. Once you try this you will not want any other fast food.
Had a meal in the restaurant last night have to say it was beautiful very reasonably priced with good portions and lovely chips,the owner couldn't do enough great service id say best thai in the north and I've been in plenty can't wait for my next visit.
Restaurant with a European Cuisine
Restaurant is proud to be serving fine European dishes for more than 30 years!